6 not-to-be-missed markets in Ibiza
Written on : 07 February 2019
From small coves to stunning natural landscapes, Ibiza is a must-see destination. To make your journey even more enjoyable, we recommend you take a look around the various markets on the White Isle. Well-known for its friendly atmosphere, these markets, still influenced by the hippie commune which used to live in the island in the 70's, are full of handmade products. It's time to make good deals! Here is our selection of 5 markets you shouldn't miss during your stay in Ibiza.
1- Las Dalias
Located in San Carlos, not far from San Antonio, this market is one of the most classical of the whole island. Birthed 30 years ago, Las Dalias has more than 200 stands among which you can find handmade products, clothes and some decorative objects. Las Dalias is one of the most iconic hippie markets of Ibiza thanks, particularly, to the concerts that are regularly organised throughout the day. This market is a not-to-be-missed, especially if you visit Ibiza at Easter or for Christmas. At these times of the year, it turns into a truly magic area!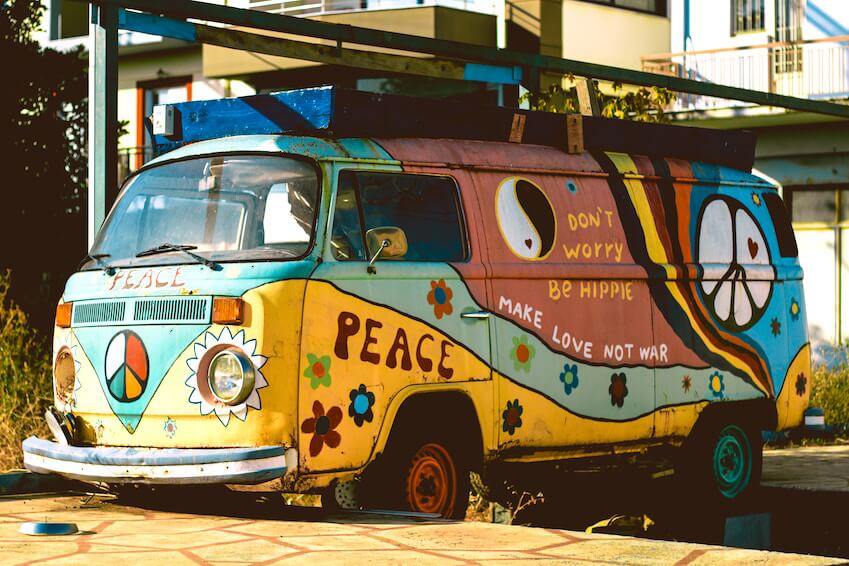 2- The hippie market of Punta Arabí
The hippie market of Punta Arabí is undoubtedly the biggest of Ibiza. Every Wednesday, in Es Canar, this authentic and charming market occurs. With more than 400 stands, Punta Arabí is a not-to-be-missed market in which you can hunt for antiques including jewels, fashion items and decorative objects. If you visit Ibiza with your family, Punta Arabí has also several areas for children, where there are all kinds of shows!
3- Sant Jordi's flea market
Every Saturday morning, on the race course of Sant Jordi, the eponymous market is held. Started in 1995, this flea market is a not-to-be-missed appointment for all of you who are curious. Here, tourists and local people interact with one another, looking for second-hand goods. In a friendly and cosmopolitan atmosphere, walk around the various stands of Sant Jordi Market. This bohemian market will undoubtedly make you discover a secret face of the White Isle!
4- Sant Joan de Labritja's handicraft market
This is likely the most authentic market of the island - and for good reasons! Here, you will find all kinds of handmade products: from food to artworks including medicinal plants, there is something for everyone! This market, which occurs every Sunday morning, perfectly reflects the bohemian spirit of Ibiza. At noon, concerts are organised for the joy of adults and children alike.
5- Forada Market
Still off the tourist track, Forada Market is definitely worth a visit! This authentic market provides various local products: from fruits to vegetables including handmade cosmetics and cans. By wandering around the different stands of the market, you'll also find games and activities organised to make this appointment interactive. Here, find all the local farmers for fresh and homemade products!
6- Atzaró Market
Every Sunday, in winter, Atzaró Market occurs, where local people and tourists bustle about. Here, you'll find jewels, clothes, decorative objects and so much more! This bohemian Atzaró Market has also several food stands to buy food!