Although the white island is not mainly known for the quality of its wine, it does contain small oenological nuggets and famous bodegas waiting to be discovered. In this article, we share some of them with wine lovers who wish to enjoy the best aromas and most authentic flavours of the Ibizan land.
>>> Our luxury villas in Ibiza
History of wine in Ibiza
In the 7th century BC, the Phoenicians began to plant the first vines in Ibiza and left behind some vases and amphorae that they used to store wine. We learn that the inhabitants had a good knowledge of the subject, which was later improved by the arrival of the Romans. The 19th century was the most prosperous period for vine growing and wine production on the island. But this expansion was abruptly interrupted by the arrival of phylloxera, which decimated the vineyards one by one. 

15 November 1996 is a historic day for the island's wine, as a decree of the Government of the Balearic Islands allows the creation of the "Ibiza" wine region and regulates the use of the term "Vino de la Tierra Ibiza" (Ibiza local wine). This production is now very limited, the wines are sometimes difficult to find on the market and are intended for an exceptional clientele. In 2017, Ibiza wine production amounted to 1424 hectolitres, more than 80% of which was marketed within the Balearic Islands itself.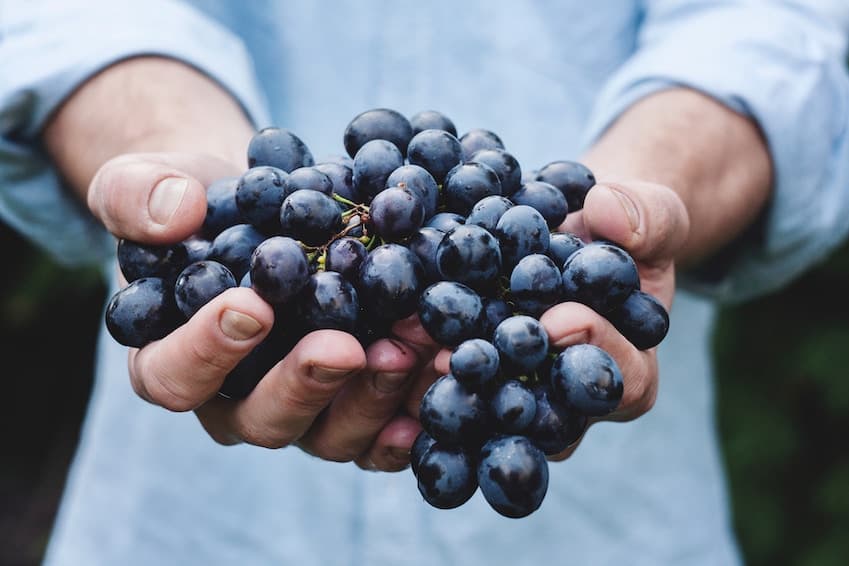 Which fine wine brings you here?
With regard to the grape varieties of the island of Ibiza: 
Blacks are composed of: Monastrell, Tempranillo, Cabernet sauvignon and Syrah.
Whites are composed of: Macabeo, Parellada, Malvasia, Chardonnay, Moscatel de Alejandria and Moscatel de grano menudo.

Among all these grape varieties, some stand out particularly. 

Monastrell, for example, is traditionally grown on the island and remains perfectly adapted. It offers pretty red wines with a bright to dark cherry colour. Clear and brilliant, they have aromas of ripe fruit, caramelized strawberry and more or less perfumed notes of... thyme! That's right! Since thyme is often used to prevent clogging of fermentation tanks. This makes it a typical feature of Eivissencs (Ibiza) wines! Finally, the palate is round, dense and warm for these wines that have body. 

On the white side, remember especially the wines produced from Macabeo grapes. Their colour is rather lemon yellow or straw and reveals aromas of ripe fruit (apple) and flowers. The palate is rather fresh, stylish and balanced. The evolution is good and the finish reveals very ripe fruits.
Great bodegas
San Antoni de Portmany Region

Can Rich
A key producer on the island, Can Rich grows local grape varieties on 21 hectares and produces more than 100,000 bottles a year from its cellars. Promoters of organic farming and equipped with excellent technological means, their traditional know-how is incomparable. You can have a tasting session by reservation. Sales take place every day from 10 a.m. to noon. Feel free to taste their virgin olive oil, which they also produce, as well as some Ibizan herbs. 

Ibizkus
Founded in 2007 under the name Totem Wines, Ibizkus Wines SL has established itself over the years as one of the island's leading wine producers. Located on the main road between Ibiza and Santa Eulalia, Ibizkus has an interior and a terrace, soft melodies and a menu of local specialities to accompany its rosé, white and red wines. The tasting room is ideal for sharing and discovering with friends. Tours are offered in Spanish and English for a maximum of 20 people per group. Book in advance on their website and take a look at the many events they offer around wine. 

>>> Our villas in the west of Ibiza

Region of Sant Mateu d'Albarca

Can Maymó
Family atmosphere, guaranteed quality and a lot of charm. This bodega in the north of the island is located in the city of San Mateu. In addition to the good local wines, you will find in Can Maymó something to enjoy a good walk with the children after your tasting. In recent years, the owners have been allowing visitors to enjoy the fauna and flora of the "Puig de camp Maymó" park. The whole family will be able to relax near the ponds and facilities designed to amaze the little ones.

Sa Cova
In the same area of San Mateu, the bodega Sa Cova is a pioneer in this field. Joan Bonet, its creator, was the first to market the wines of Ibiza in 1990. Of its 10 hectares of vines: 3 are devoted to the thirty-year-old Monastrell vines, 1.5 hectares include Trempanillo and 3.5 hectares remain exclusively reserved for Syrah. Finally, there is 1 hectare for Merlot, 1 other hectare for Malvasía and only half a hectare for Moscatell. Sa Cova remains the supplier of many restaurants and shops on the island of Ibiza, with its 25,000 bottles of wine produced each year. The bodega is open all year round and we strongly advise you to visit it.

A little advice for lovers:
Close to these two vineyards is Cala Aubarca, bordered by a very intense blue water. So go and enjoy this authentic beach in Es Amunts for a moment. Enjoy a good bottle at the foot of incredible cliffs, hidden in the middle of caves and islets, on a small dream cove. 

>>> Our villas north of Ibiza

City of Eivissa

Vila Wines
If you want to buy good wines, this shop located near Dalt Vila is ideal. It has a wide range of wines and spirits and its website even offers to deliver the bottles in less than 24 hours, wherever you are on the island! With 40 years of experience, Vila Vins offers you personalized courses and training. Its professionals remain at your disposal and will guide you in the purchase of its best wines, according to your expectations. Just like a bodega, you will be able to taste it on various occasions.

>>> Our villas east of Ibiza
"He who knows how to taste never drinks wine again, but tastes the sweet secrets of it." Salvador Dalí