Why rent a boat in Ibiza?
Written on : 22 February 2019
Ibiza is a Balearic island that has become, over the years, a historic landmark where visitors like to come and rest during the summer. In addition to popular belief, Ibiza is not just for partying. On the contrary, there are beautiful natural landscapes to see both on land and on water. For holidays off the beaten track, we suggest renting a boat in Ibiza. Sailboat, catamaran, yacht, or otherwise, you can sail on the calm waters of the Mediterranean Sea. Aboard your boat, you will see endless beaches and dreamlike surroundings. Do not wait and discover Ibiza by boat!
Sail to the most beautiful coves of Ibiza
It is well known that Ibiza is full of small coves, all more paradisiacal than the next. To reach these white sandy beaches, rent a boat and sail on the water. You will feel a deep sense of freedom that will not leave you the whole journey. Ideal for an unforgettable family holiday, renting a boat in Ibiza will allow you to visit the creeks that are most difficult to access. Among them, we recommend Atlantis, a secret cove, still little known. Here, there are no crowds of sunbathing tourists. This haven of peace and tranquility is perfect in offering you a precious moment of relaxation to share with your loved ones. In addition, Atlantis Creek has fascinating secrets to discover. Indeed, according to legend, the hippies landed on this small secluded beach in the 60s. So today, we find on the rocks and hills hippy frescoes, a symbol of this heritage.
Discover the hidden corners and recesses of this island of Pityuses
By renting a boat in Ibiza, you can easily get away from the most touristy corners to discover uncrowded areas where you can rest. Far from the most popular coves, we recommend you sail to the more wild beaches, where nature is preserved. Among them, do not miss Cala Molí. This small secluded beach, not far from Cala Tarida, will make you forget all your worries. If you want a more intimate corner, head to Calanque d'Albarca. This little paradise will be perfect for a relaxing family holiday.

As you can see, renting a boat allows you to sail wherever you want. Thus, you can avoid crowded areas of tourists and prefer quieter beaches, where nature is queen. Off the beaten path, you will discover an unknown side of Ibiza.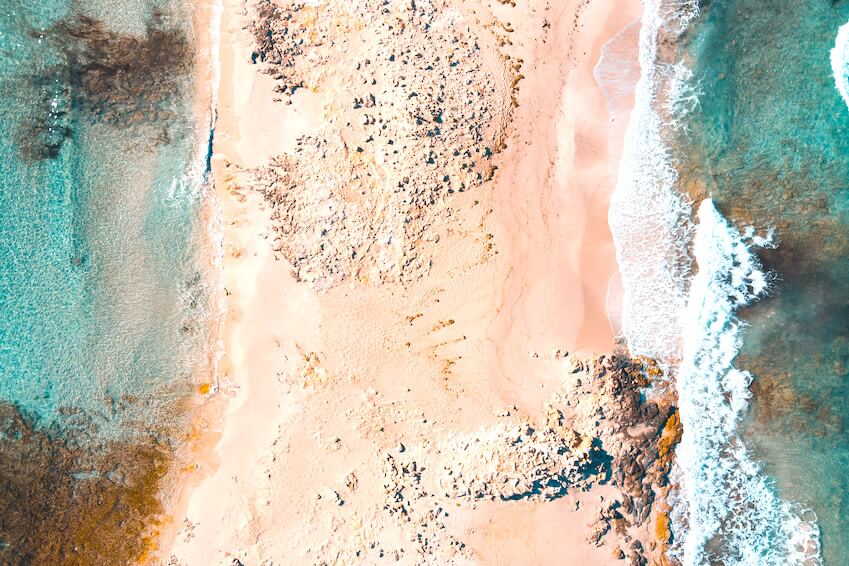 Visit the islands around Ibiza
Renting a boat will also allow you to visit the small islands around Ibiza such as Formentera, of course, but also S'Espartar, Bledas and many others. With its crystal clear waters, Formentera has no reason to envy its neighbour. After joining this idyllic island aboard your boat, discover this blue lagoon-like island. Between the dunes and the pine forests, Formentera will undoubtedly amaze you. Preserved and natural, the island of Formentera is perfect for all nature lovers. If you want to engage in sports during your holidays, this is an opportunity to try scuba diving! Formentera enjoys salt marshes and an exceptional seabed. In a nutshell, this former haven of pirates will offer you a delicious parenthesis. Before leaving, do not miss tasting the delicious gastronomy of the island!

You can then continue your visit to the surrounding islets. In particular, we recommend anchoring your boat at Es Vedrà. Located in the southwest of Ibiza, this uninhabited island has heavenly accents. According to legend, it was here that the sirens waited for the sailors to attract and throw them into the water. Discover all the myths of the island of Es Vedrà with your catamaran, sailboat or yacht.

Of course, the list is not exhaustive. By renting a boat, you can reach any island that tempts you: S'Espalmador, Tagomago and much more!
Treat yourself to a luxury holiday on the island of Pityuses
For a honeymoon, a family holiday or simply a nice getaway with friends, renting a boat in Ibiza will allow you to taste absolute luxury. Whether you rent a sailboat, a catamaran or a yacht, your vacation will be unlike any other.

On board your boat, you can lie down and let yourself be rocked by the lapping waves. Take advantage of this getaway to relieve the stress and take a little colour during your vacation.

You can then swim in the waters of the Mediterranean Sea, which are rather warm and clear in summer. With a skipper or not, renting a boat in Ibiza will undoubtedly make your holiday unforgettable. Do not wait any longer!
Rent a boat in Ibiza: the best way to party!
Finally, as Ibiza does not fail in its reputation, renting a boat in Ibiza will allow you to organise exceptional celebrations under the sun of the Mediterranean. With your friends, enjoy cocktails with your feet in the water or sunbathing aboard your boat. With a backdrop of dreamy scenery, with natural landscapes all more sublime than the next, your party on a boat in Ibiza will be unlike any other. You will be able to avoid the crowded bars and nightclubs of the port of Eivissa and give yourself an intimate setting to celebrate with your loved ones!