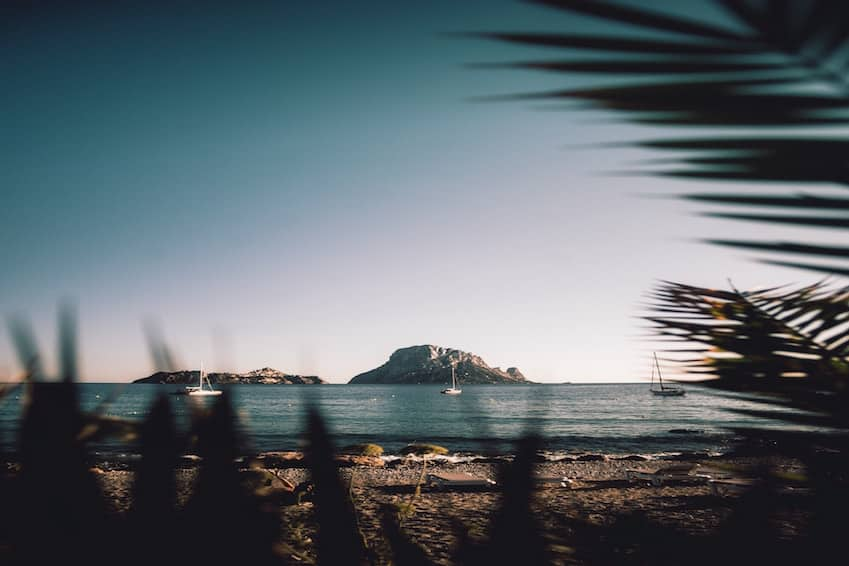 With just over 7 million tourists a year, Ibiza, a small Balearic island known for its famous nightlife and luxury lifestyle, is one of the most
fashionable
destinations at the moment. The festive and joyous lifestyle being one of the main attractions of this sun-kissed island, it is easy to forget about the
hidden treasures
it has to offer. Why not enjoy a day of peace and quiet at a hidden creek, far away from civilization? Whether you will be accessing those by foot or boat, these secret creeks will take your breath away, not an opportunity to miss!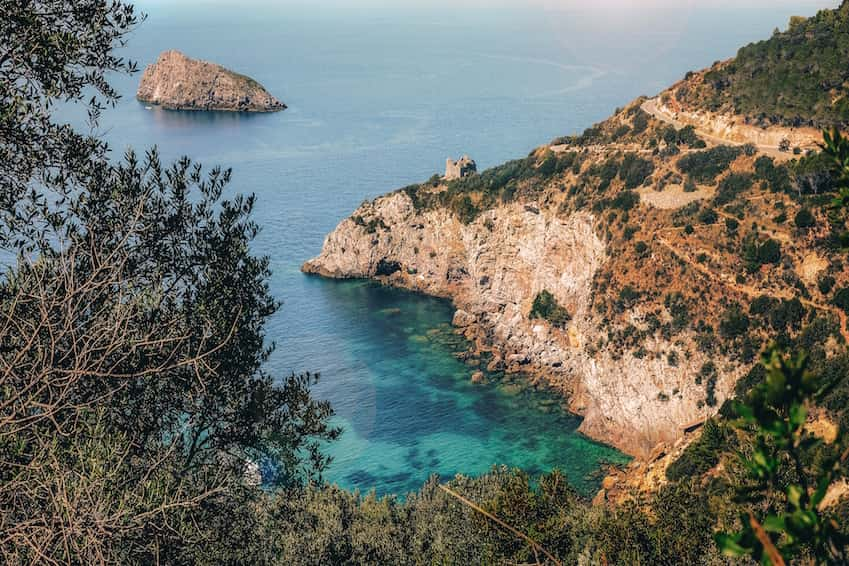 1. Cala Llentrisca
Located in the South West of the island, at the end of the bay of Es Cubells, near Cap Llentrisca, this secluded cove with emerald water will not fail to impress you. Let yourself be tempted with complete solitude and peace, as the creek is not known to those who aren't owners of fishermen's huts. The distinct contrast of the turquoise, almost crystal clear water with the vibrant green reflected off the underwater vegetation will provide a complete change of scenery from the familiar beaches. This creek is less suitable for children and older people as the 400 metres path leading to Cala Llentrisca is rocky, narrow and arduous. It is important to note that there are no restaurants and services in this cove, which will provide an even more 'pure' experience.
2. Cala Saladeta
Let's take this path to discovery
West of Ibiza
, just a short drive from San Antonio. There is no doubt that this white, fine warm sand bordered with crystal clear turquoise water creek will enchant you. Regardless of the means with which you will access the beach, the experience will give you the calm and serene atmosphere you can expect. For those walking amateurs, you will enjoy a short path within pines, from Cala Salada, where exquisite views will present themselves. For those more adventurous ones, there is the possibility to swim to the cove, providing wonderful
snorkeling opportunities
. However, to preserve the natural beauty of Cala saladeta, there are no tourist amenities, you have to come prepared!
3. Punta Galera
South West of the island, just north of San Antonio lies Punta Galera, one of the most natural coves in Ibiza. This rocky creek made of stone 'shelves', overhanging the azure mediteranea Sea provides breathtaking views, especially when the warn hispanic
sun
comes down and you are left contemplating the beauty of its orange reflection onto various shades of blue, it has completely merged with the sea and disappeared. You will have the opportunity to encounter a true, unique Ibiza experience as you will be able to practice some calming and refocusing meditation or yoga with some traditional Spanish yoga gurus.
>>>
Discover our sea views villas
4. S'Estanyol
Why not enjoy a taste of luxury calm at S'Estanyol beach, just a 10 minute drive from Ibiza town? Venture into this little cove surrounded by green foliage and relax on one of the sun loungers provided by Cala bonita beach restaurant. If you are in search of simple luxury, this  is the place for you! Satisfy your palate with some
fine local cuisine
, on traditional wooden tables to cater a
bohemian ambiance
.For those seeking an elite post-sunset performance, your wish will be granted and you will have the occasion of attending secret and special
events
in S'Estanyol, not an opportunity to miss!
5. Cala Benirras
How would you like to change your Sunday routine and take pleasure in some buoyant and spirited hippie festivities? This bay in the North of Ibiza is just a 10 minute drive from San Miguel,close to the luxurious Villa Orizonia. During the day, enjoy some spectacular sights on the rock formation Cap Bernat, otherwise referred to as the 'finger of God' by the locals. Treat yourself to some jewels as you walk along the hippier markets and fall in love with the 70s essence. As the sun drops into the water, you will begin to hear timbales and drums, as part of an iconic hippie ritual named "drum down the sunset". 

>>> Discover our luxury villas in Ibiza